Sujet: who am i ? Mar 2 Juil - 20:53

---

amis du soir, bonsoir.

j'espère que tout le monde va bien. :)

alors voilà : j'aimerais beaucoup vous rejoindre sur ce petit bijou tout beau, tout neuf, mais je n'ai pas vraiment d'idée définie de personnage... je pourrais bien en imaginer une, c'est vrai. mais je me dis que ce serait plus sympa d'avoir déjà quelques liens pour que mon petit bonhomme se construise concrètement depuis le début. je me demandais donc si quelqu'un avait une future idée de scénario masculin ? sachant que j'aime les caractères très forts ou torturés, nostalgiques. :P

si quelqu'un voulait bien me venir en aide, ce serait formi-formidable. :D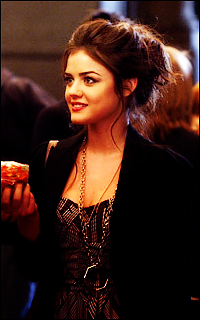 H. Willow Blackburn
membre ◊ try to be someone powerfull.
๑ DATE D'ARRIVÉE

:
25/06/2013
๑ AMOUREUSEMENT

:
célibataire
Sujet: Re: who am i ? Mar 2 Juil - 21:07

---

Moi

 

J'avais dans l'idée de faire un scénario avec Colton Haynes maybe (je l'adore avec Lucy

 ). Ce serait un garçon que Willow a rencontré à l'asile quand elle y a fait un séjour pour sa schizophrénie affective. Ils se sont rencontrés là-bas (la raison de son séjour à l'asile est au choix) et genre elle lui a de suite plu. Mais le contexte du lieu a fait que Willow n'a jamais rien voulu savoir. Et quand il est sorti, il a tout fait pour la retrouver (ça fait bientôt 4 ans qu'elle est sortie, donc il aurait pu sortir peu après elle ou plus tard encore, au choix). Elle se souvient bien de lui, et si elle le trouve très beau, elle fait tout pour le garder à l'écart car il est le seul à être au courant de sa maladie. Elle n'aime pas se montrer faible, et pour elle savoir qu'elle a été à l'asile, c'est montrer une faiblesse.

Enfin voilà c'était juste une petite qui m'est passée par la tête

 

_________________

knowledge is power

L'UN DES GRANDS INTÉRÊTS DE LA VIE EST DE PERCER LA CARAPACE DES AUTRES TANDIS QUE DE SON COTÉ, ON PRÉSENTE LES FACETTES LES PLUS DIVERSES

code episkey.